Experience a World of Difference
with Hexagon water
Get the most from your food, drinks & supplements
With Hexagon water, you not only get drinking water that is noticeably sweeter, purer, softer and smoother. Food and drinks prepared with Hexagon water also taste better because their pure flavors are allowed to emerge. Because Hexagon water is easily absorbed, your body will also be able to access more nutrients from the food you eat and the supplements you take..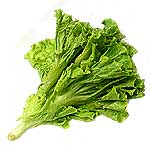 Fruits & vegetables
Soak fruits and vegetables in Hexagon water for 20-30 minutes before eating, cooking or storing in the refrigerator. Hexagon water removes pesticides and chemical residues. Fruits and vegetables taste sweeter and crunchier, and stay fresh even after one week in the refrigerator.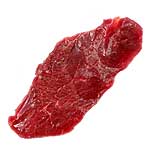 Meats
For more succulent and tender meat, just soak it in Hexagon water for 10-15 minutes before cooking or freezing. Enjoy meat that's juicy yet firm, full of flavor, and marvellously sweet. The meat will even retain its freshness and color after thawing.
Fish & seafood
Fish and seafood will have less odor and retain their freshness when soaked in Hexagon water.
Supplements
Hexagon water helps you maximize the benefits you get from your supplements by ensuring that the vitamins, minerals, herbs and other nutrients you take are delivered to your cells and optimally utilized by your body. Hexagon water is excellent for mixing children's drinks!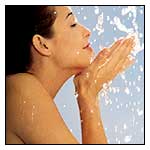 Get the most from your body
Lethargy, body aches, joint pains, headaches, migraines, constipation, allergies, cramps, bloatedness, exhaustion, stress, have all been known to disappear by drinking a lot of good healthy water.
Within just one or two weeks of drinking Hexagon water, users have reported increased energy levels and alertness, regular bowel movements, freedom from aches, pains and stiffness and relief from many types of ailments.
Can Water Cure?
Dr. Frereydon Batmanghelidj, founder of the Foundation for the Simple in Medicine and author of Your Body's Many Cries For Water, advocates proper hydration to prevent or cure all of the following: arthritis; allergies, asthma; backaches; cancer, constipation; irritable bowel syndrome; urinary problems; obesity; headaches; heartburn; indigestion; diabetes; high blood pressure; hypertension; heart problems; high cholesterol; lupus, menstrual problems; morning sickness; stress; and depression.
Get the most from your looks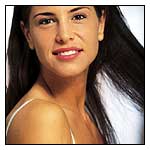 Healthier skin, hair & nails
The vitalizing, nourishing and cleansing properties of Hexagon water stimulate growth, repair and renewal of cells, which benefits your appearance. Within weeks, hair and nails will take on a healthy lustrous glow and skin will look more youthful and radiant.
Drinking Hexagon water will improve your skin from the inside, but for extra beautifying benefits, you can also cleanse your face with it. The dramatic improvement will be worth the extra care. Hexagon water will promote healthy, radiant skin and a beautiful clear complexion..
Trimmer body
Even mild dehydration will slow down your metabolism and cause hunger pangs. Hexagon water hydrates your body, improving elimination of wastes and reduces water retention. Your metabolic rate picks up and this helps to burn excess fat. It is the ideal water for those who have been fighting a losing battle with fat. If you want a slender, shapely figure, drink more water!
Get the most from everything!
Healthier pets.
Your fish will swim energetically and grow beautifully in Hexagon living water. It also makes great drinking water for cats, dogs, hamsters, rabbits, or any pet you might have. Bathing your pets in Hexagon water will help to reduce body odors and promote healthy, lustrous coats..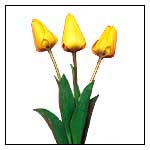 Healthier Plants
If you regularly water them with Hexagon, your plants will be vibrant and healthy and enjoy luxurious growth. It also does a great job of reviving wilted plants.
Longer lasting flowers
Whether they are potted or cut, Hexagon water will help flowers maintain their bloom and beauty for longer periods of time. Perfect for florists!
Wherever you use water, using Hexagon will make a difference!