Very few people will ever get to drink pure, fresh, energized and clustered water from natural streams and glacial reservoirs, because man has dirtied and degraded almost every natural supply on earth.
Fortunately, there is another option!
The Hexagon Hi-Energy Structured Water System can bring your tap water back to life!
Hexagon Water is:
Instantly absorbed
The smaller the molecular clusters, the easier water will penetrate your cells. One way to measure the size of the molecule clusters is using Nuclear Magnetic Resonance Technology (NMR). The lower the NMR reading, the smaller the clusters. Hexagon water has a certified NMR reading of only 42.3Hz*. Normal tap water, RO and distilled water have readings of around 128Hz while bottled mineral water reads between 90 and 100Hz.

*National Tsing Hua University Report No. GMC 0203001 dated 28th March 2002.
You can test the absorption rate for yourself. Try drinking two to three glasses of Hexagon water at one go. You'll notice that you don't feel too full or nauseous because your body is able to absorb and use Hexagon water instantly.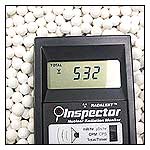 Energizing
Hexagon's EC3000 Energy Converter is packed with bio-ceramic beads which emit FIR (Far Infrared Rays), a form of natural electromagnetic waves, that vibrate and energize the water, mimicking what happens when natural spring water splashes over rocks and natural magnetic fields. Drinking Hexagon water will re-charge your vitality!
Oxygen-boosting
Energized water absorbs and retains more oxygen. Hexagon water is lab-tested to contain 7- 8ppm of dissolved oxygen, compared to tap water's 3-4ppm. It effectively increases oxygen supply and uptake in our cells. Oxygen rich water is a great booster or de-stressor every time, anytime!
After one week
Hexagon Water

Fish live well in Hexagon water,
which is abundant in oxygen.
Distilled Water

Fish cannot survive in
distilled water.
Sweet & Nourishing
You'll love the natural sweetness of Hexagon water. The exclusive mineralizing cartridge infuses your water with ionic and trace minerals which are best for cell metabolism and nourishment. Every glass of Hexagon water is a treat!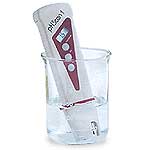 Soft & pH Balanced
Hexagon's mineralization system makes the water slightly alkaline to match the natural pH balance of the blood. This helps to combat the unhealthy acidity in our bodies when we are stressed out or when we eat fried, preserved or processed foods. Hexagon water stays between pH7.2 and 8.5, and helps keep your system in perfect balance.
Pure & Clean
Simple filtration is not enough given the state of water contamination today. Hexagon offers multiple layers of filtration to ensure complete removal of unwanted substances. Any bacteria or harmful microbes in the tap water will be eliminated and won't grow in this healthful water. Hexagon water is so hygienic you can completely do away with boiling! This can save a lot of time and money.
Natural Anti-Oxidant Protection!
The Hexagon treatment gives water important anti-oxidant properties. It contains negatively charged ions and has plenty of electrons to render free radicals harmless (so they don't have to steal electrons from your cells and cause degeneration or aging).
Healthy Living Water
With Hexagon water, you will have complete peace of mind knowing that you and your family are drinking crystal pure water with no disease-causing toxins and water that has all the wonderful life-enhancing goodness that Nature intended.
HEXAGON REMOVES
Bacteria
Viruses
Parasites
Sediments
Mud
Rust
Chlorine
Lead
Organic chemicals
Pesticides
Herbicides
Factory and urban by-products
Nitrates from fertilizer or sewage contamination

Trihalomethanes and other dangerous chemicals
Polyaromatic hydracarbons